Driver Assistance Systems 6.1

Every day is more relaxed on the road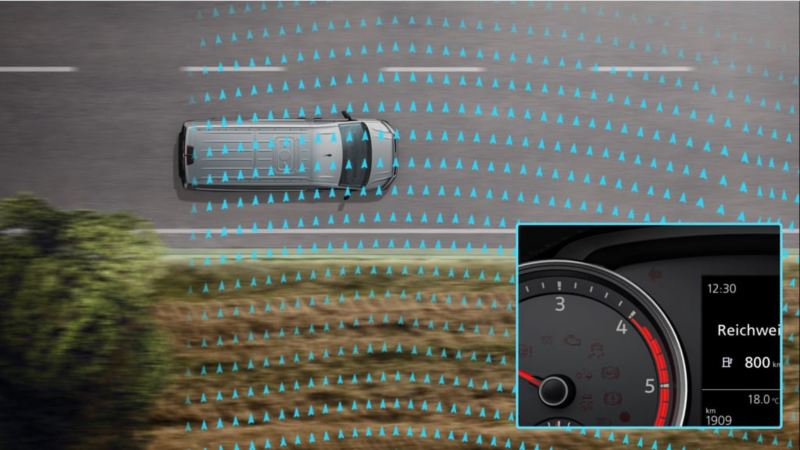 Stabilizes the vehicle in strong gusty crosswinds by automatic brake interventions. 
Flank Protection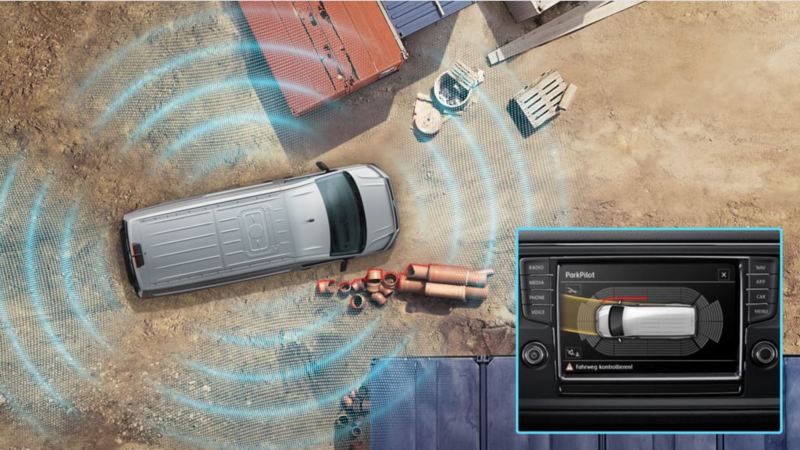 Monitors the vehicle flanks and indicates critical approaches to posts or walls in the display of the infotainment system.
Lane Assist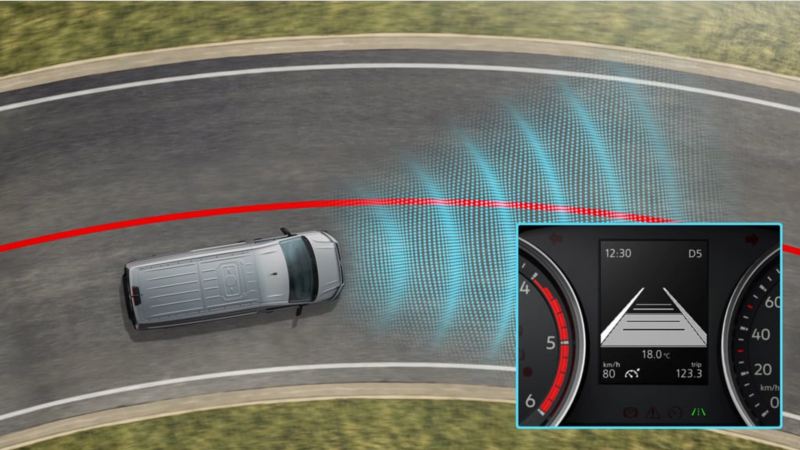 Captures your own lane via a multifunction camera and keeps the vehicle in the lane by steering interventions.
Automatic Cruise Control including Environment Monitoring System "Front Assist" with city emergency brake function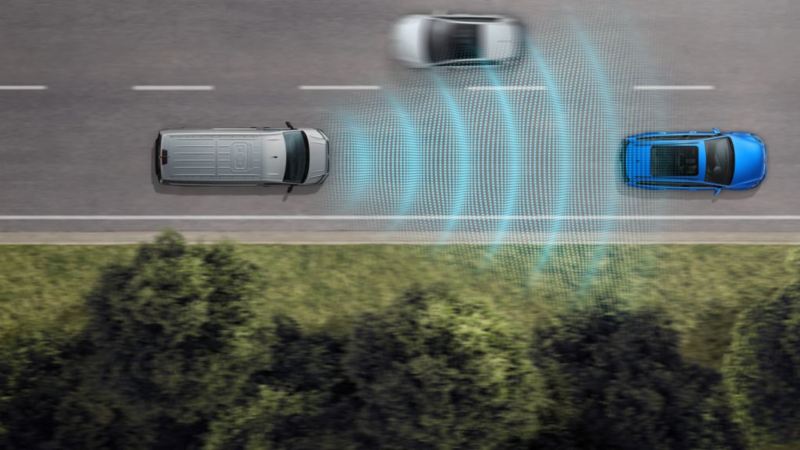 Adjusts the speed automatically to that of the vehicle in front while keeping the distance given by the driver. 
Park Assist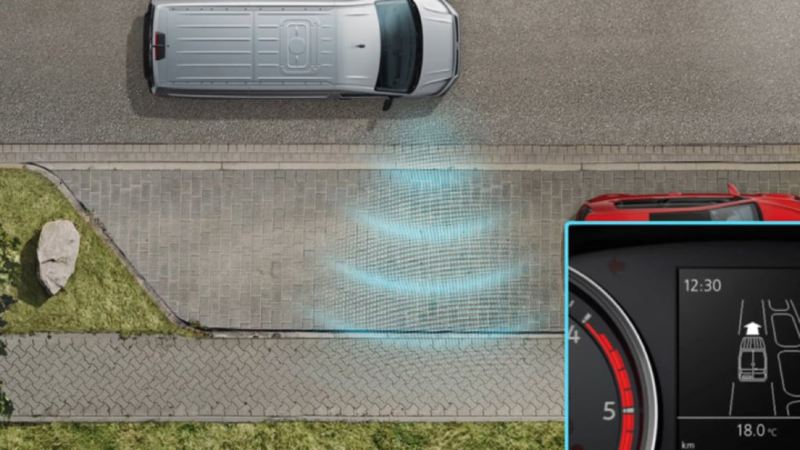 Helps to park in transverse and longitudinal parking spaces by automatically performing the optimum steering wheel movements while the driver only has to operate the throttle, brake and clutch.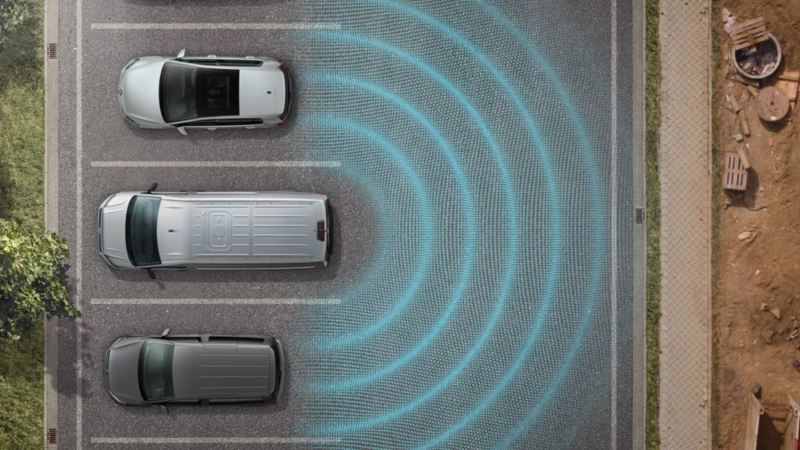 Supported when parking backwards. If the driver does not react to the warning tone when a vehicle approaches critically, braking is applied.
Trailer Assist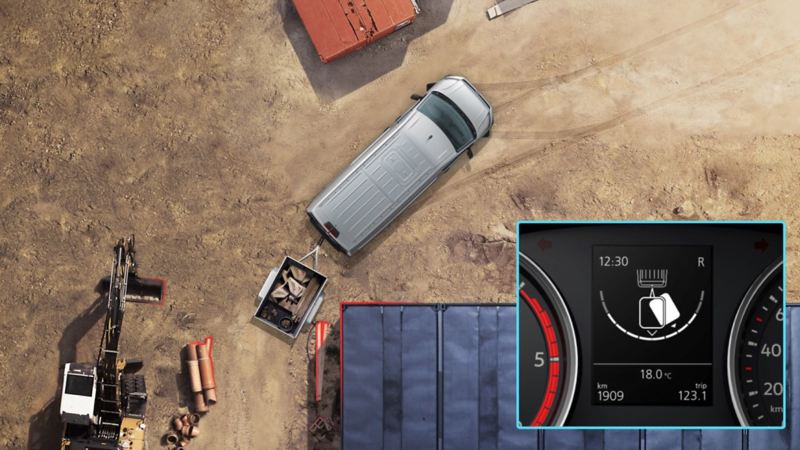 Simplifies the control of a trailer team when maneuvering in transverse parking spaces as well as precise reversing to control loading ramps and other destinations.
Tyre pressure control indicator
Informs the driver about the current tyre pressure before and during the journey and warns if the pressure drops. In each wheel are sensors that provide information about pressure and temperature by radio.
Traffic sign recognition
Captures speed limits, overtaking bans and time-related and weather-related restrictions with a special camera and informs the driver in the multifunction display.
Downhill Assist
Ensures engine speed control and, if necessary, braking intervention for controlled and comfortable downhill driving.