Driver assistance systems 6.1
High comfort. Also while driving.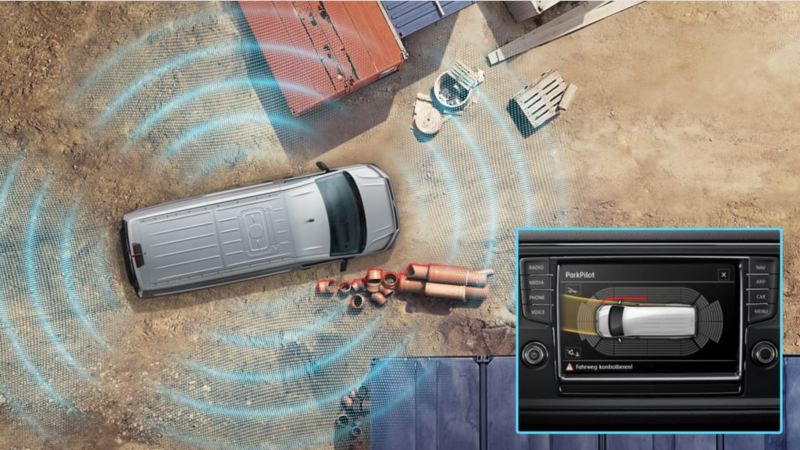 Monitors the vehicle flanks and indicates critical approaches to posts or walls in the display of the infotainment system.
Crosswind Assist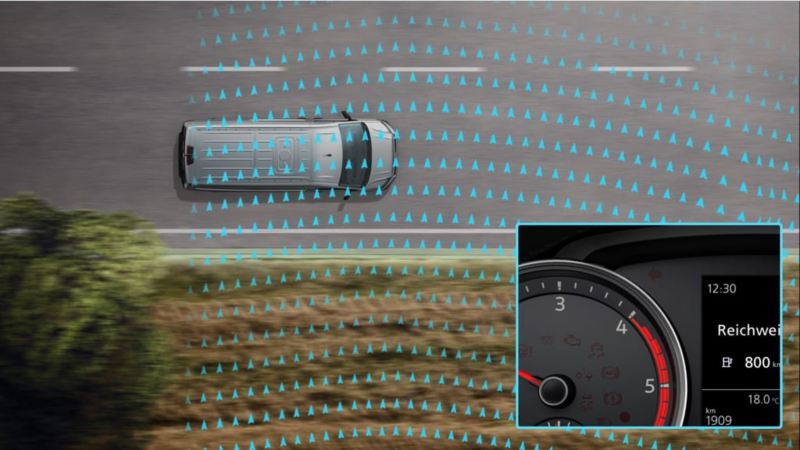 Stabilises the vehicle in strong gusty crosswinds by automatic brake interventions.
Lane Assist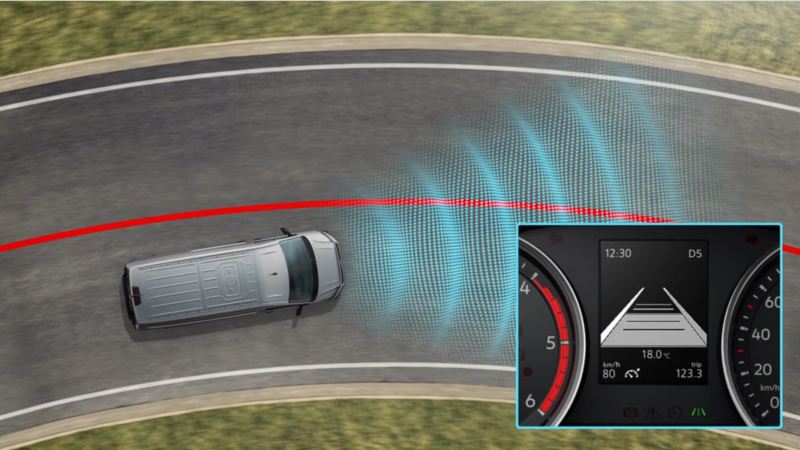 Captures your own lane via a multifunction camera and keeps the vehicle in the lane by steering interventions.
Reverse Assist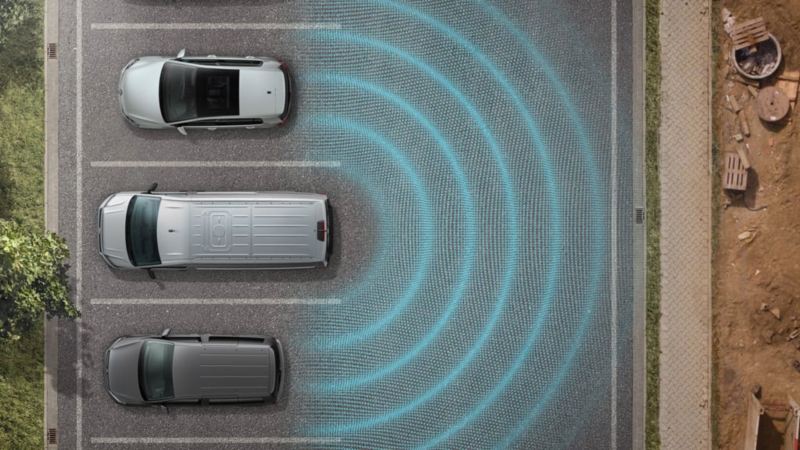 Supported when parking in reverse. If the driver does not react to the warning tone when a vehicle approaches, braking is applied.
Park Assist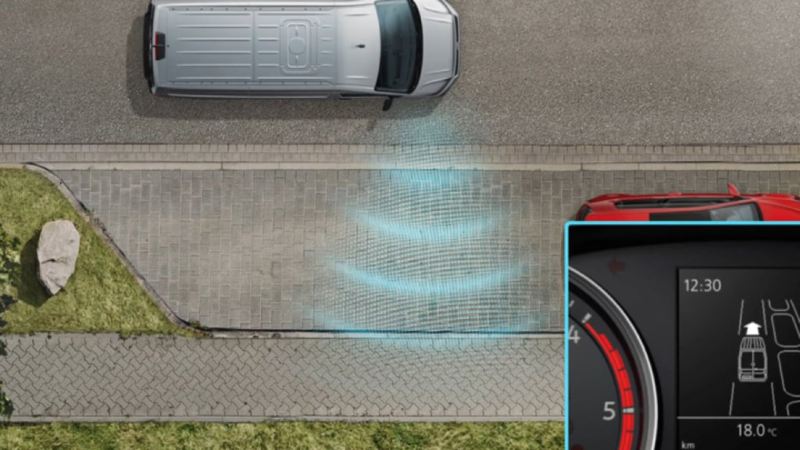 Supports parking in cross and longitudinal parking spaces by automatically performing the optimum steering movements. The driver must operate the throttle, brake and clutch.
Automatic cruise control ACC including environment monitoring system "Front Assist" with city emergency brake function.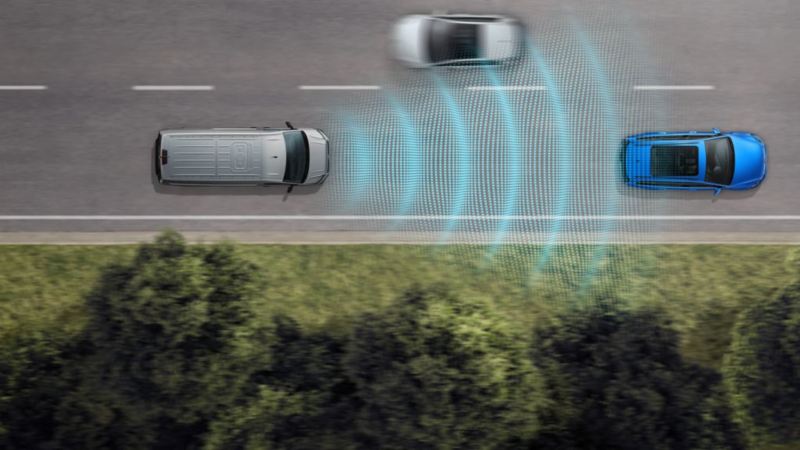 Adjusts the speed of the vehicle to the speed of the vehicle in front by active intervention while keeping the distance set by the driver.
Trailer Assist