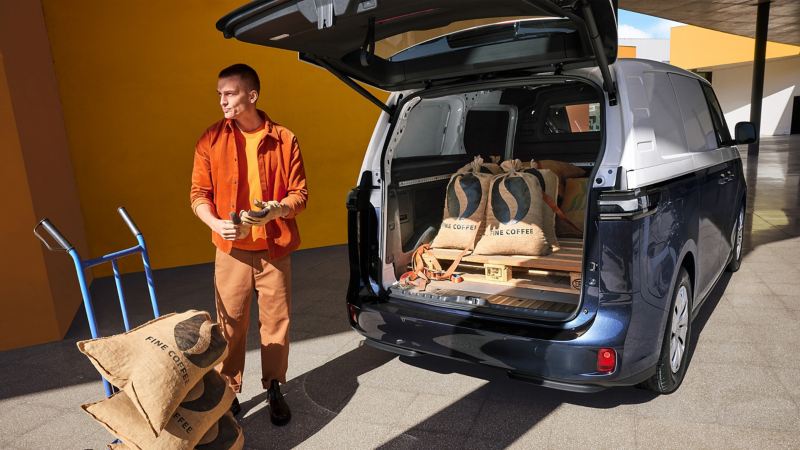 ID. Buzz Cargo
Clever, agile, enduring: the ID. Buzz Cargo promises to be one of the most advanced light commercial vehicles ever made. This exciting new concept features intelligent storage, an integrated driver's workstation, augmented reality (AR) head-up display and the ID. Pilot self-driving mode, in addition to the exceptional space and iconic design you have come to expect from Volkswagen Commercial Vehicles.
ID. Buzz 
This electric van breathes fresh life into Volkswagen's famous iconic camper van, allowing you to discover new adventures no matter where you are. The ID. Buzz concept is the next generation of the multi-purpose vehicle (MPV). It's built on the modular electric drive kit (MEB) architecture and offers plenty of space and comfort for lengthy excursions.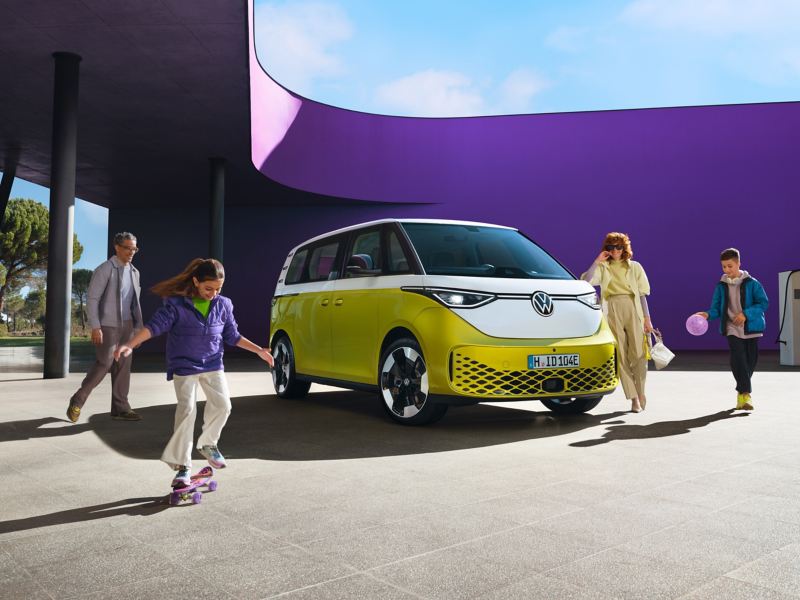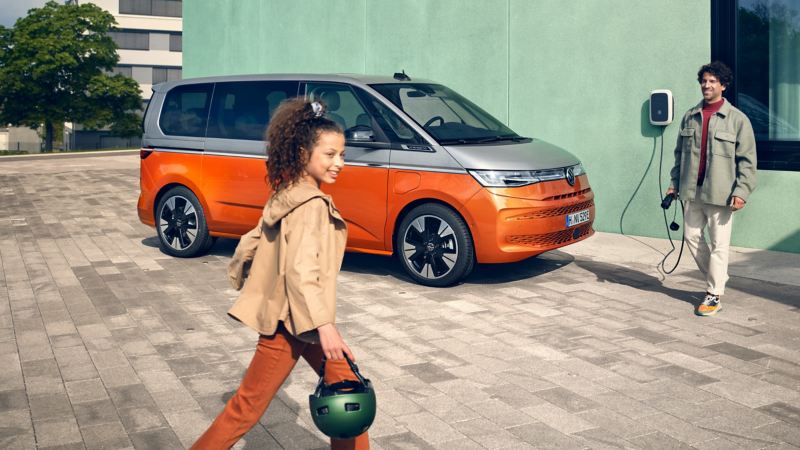 The all-new Multivan
The new Multivan is a multifunctional vehicle that can be customized to fit a variety of mobility concepts. As a result, the exterior and interior have been totally redesigned, while remaining true to the Multivan DNA.
Grants and Rebates
Series production passenger cars or commercial vehicles (VRT categories A and B) that are: powered only by an electric motor and registered before 31 December 2021 are eligible for relief from VRT up to a maximum amount of €5,000. SEAI provides grant supports towards the purchase of N1 category electric vehicles for business and public entities. N1 category vehicles are typically small goods carrying vans with a technically permissible maximum mass not exceeding 3500kg.
A maximum grant of €3,800 is available for qualifying N1 category EVs when purchased commercially. Approved EVs with a list price of less than €14,000 will not receive a grant. It should be noted that these grants apply to new vehicles only and cannot be claimed on second-hand vehicles.
The grant level depends on the list price of the vehicle. This is the full non-discounted price in the absence of VRT relief or grant support.
Frequently Asked Questions
Interested in driving an electric or plug-in hybrid vehicle but interested in finding out more? Here you'll find frequently asked questions in relation to grants, charging, and sustainability.