Our warranty for your peace-of-mind.
From the moment you purchase your new Volkswagen Commercial Vehicle you have the peace-of-mind that everything from a light bulb to a tyre is covered under warranty in the case that any defect may occur. And if you use a Volkswagen Commercial Vehicles Service Centre for service or repairs you'll find that even our labour is covered by a warranty that guarantees the quality of our work. With such a comprehensive range of products and services available, it really does make sense to visit your local Volkswagen Commercial Vehicles Service Centre to check-out what they have to offer.
Your manufacturer warranty.
All Volkswagen Commercial Vehicles now come with at least a two-year* unlimited mileage warranty which protects your vehicle against the failure of most mechanical and electrical components due to manufacturing defects. This warranty cover is subject to the vehicle being serviced and maintained according to the manufacturer's recommendations. Failure to do so will invalidate this warranty. The best way is to have the maintenance and service work always carried out by a Volkswagen Commercial Vehicle Retailer. (*Note: Warranty will differ depending on model)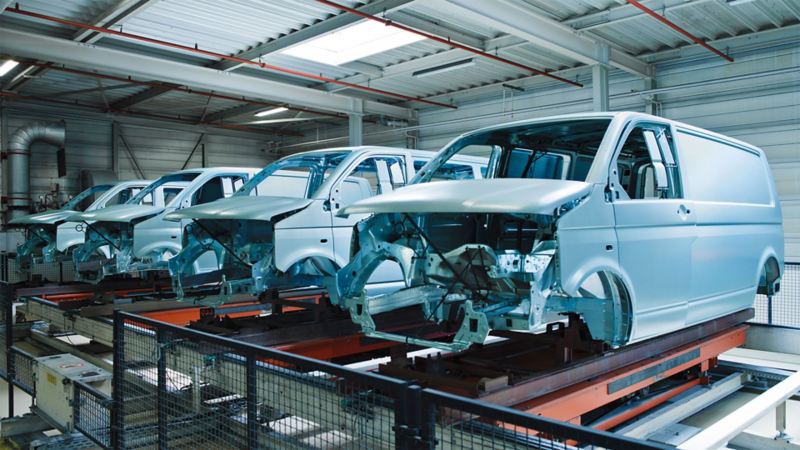 Your rust-perforation warranty.
The internal body sections and panels of your Volkswagen Commercial Vehicles are covered against rusting through from the inside for a period of 12 years. Naturally, your vehicle must be cared for in compliance with the operating instructions. Please consult your Volkswagen Commercial Vehicles Retailer for full warranty details.
The benefits of an extended warranty.
A warranty gives more than peace of mind. It provides business owners with access to trained Volkswagen technicians who are happy to help you get moving again should your vehicle experience some trouble.
With a Volkswagen Commercial Vehicle Factory Extended  Warranty or Volkswagen Commercial Vehicles Extended  Warranty, any repairs will be carried out by our experienced team using only genuine parts. You can relax knowing that you will benefit from the expert care that only a Volkswagen Van Centre can deliver.
If you need to make a claim on your warranty, simply contact your nearest Volkswagen Van Centre, providing any supporting documents of your warranty.