Unlimited freedom on four wheels

Fall asleep under the stars. Wake up in the morning by the sound of the sea. Explore foreign countries and still feel at home: The California 6.1⁠ ⁠  is pure freedom. With its comfortable interior design and thoughtful details, it turns every trip into an unforgettable adventure. Enjoy your independence and travel wherever you want. With everything you need.
More freedom - also in the interior

Discover new countries, cultures and places every day. And yet always feel at home. The California 6.1 is your living room on the go. The spacious interior offers enough space to unfold, and plenty of storage space for your favorite cuddly toy or holiday reading. Cook, sleep, relax - everything like home. You've the whole world at your door.
Explore the Grand California
Some call it the "travel bug". Others a "yearning for adventure". Whatever you call it: You can quench your desire for unknown destinations and independence on a grand scale with the Grand California. After all, the California has embodied this vision for the past few decades. Kitted out as a fully equipped holiday home, its big brother now offers even more. More space. More comfort. More freedom.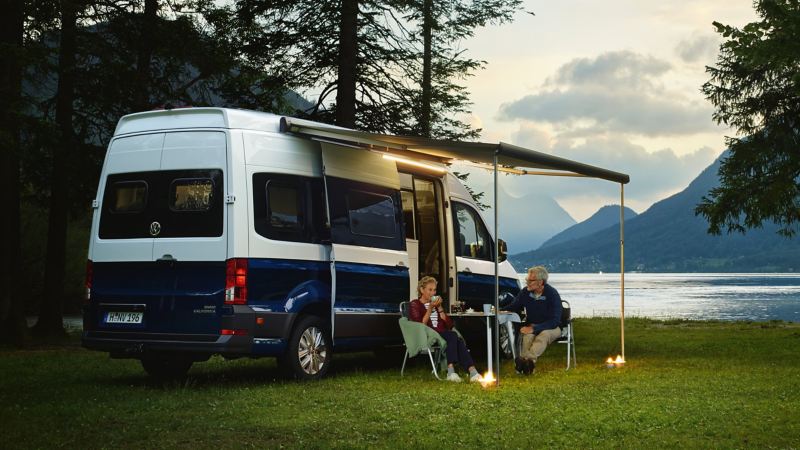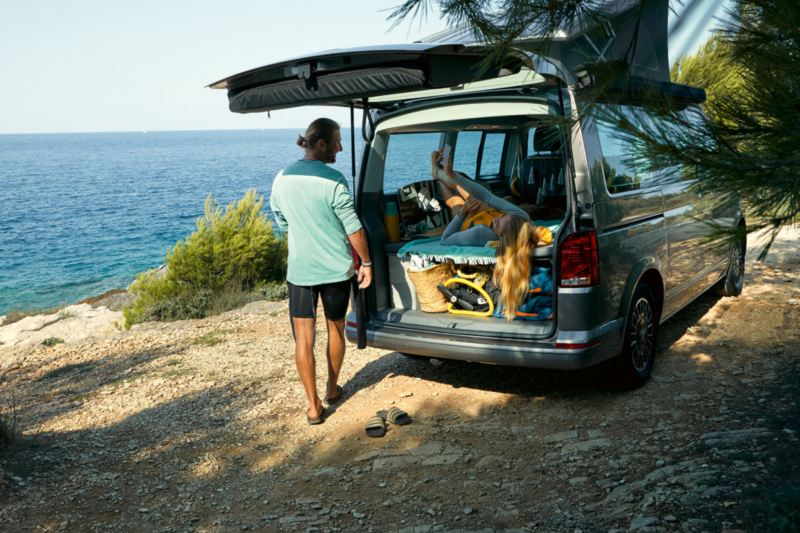 The New California Beach
Vacations that bring you to dream destinations. The new California Beach is the perfect all-rounder, offering something new compared to other California campers - a mini-kitchen with a standard 5 seat configuration. In that sense, this van becomes a proper family vehicle through the week, with the ability to embrace off-grid life on the weekends. For more information, download The California 6.1 brochure below.
Holidaying at home this year?
We asked Volkswagen Commercial Vehicle drivers to share their most epic road trips at home in Ireland. This is their Top 10. Be inspired, pack your bags, fill the tank and make their epic road trips your own.