Holidaying at home this year? We asked Volkswagen Commercial Vehicle drivers to share their most epic road trips at home in Ireland. This is their Top 10. Be inspired, pack your bags, fill the tank and make their epic road trips your own.
Copper Coast Road, Co. Waterford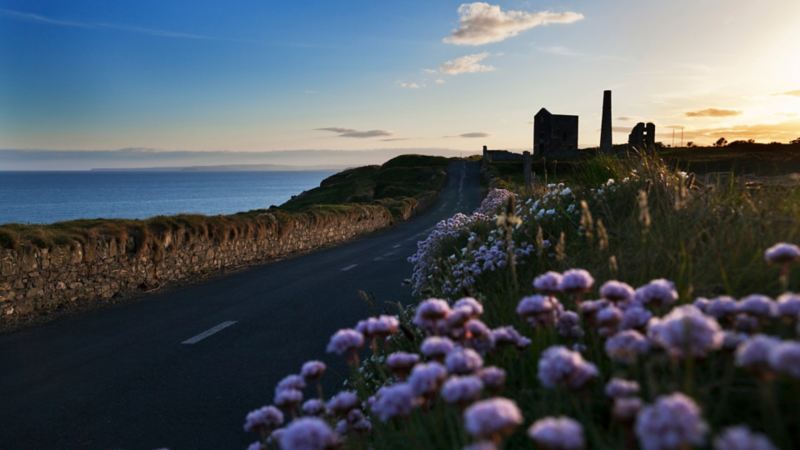 The Copper Coast Drive weaves along 25 kilometres of spectacular coastline between Dungarvan and Tramore. Oceans, volcanoes, deserts and ice sheets all combined to create jaw dropping seascapes, cliffs, bays and coves. Discover pristine Blue Flag beaches, beautiful villages and the famous Copper Coast UNESCO Global Geopark. 
"Eireball Run" along the Wild Atlantic Way
The Eireball Run is a gruelling week long sponsored drive. Each year a challenging route is set and a convoy of classic Volkswagens winds its way around the island of Ireland. This year's route will see the convoy take to the spectacular coastal roads of Ireland. Considering that the average age of the vehicles is 30 years old mayhem and breakdowns are all part of the fun when on the Eireball Run!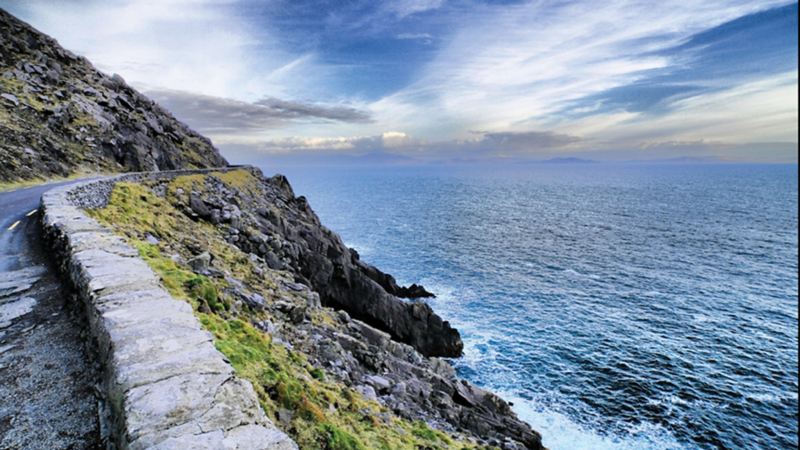 One of Ireland's most amazing drives is this picturesque loop at the heart of County Kerry. A star of the Wild Atlantic Way, this drive is 179 km long and leads around the Iveragh Peninsula in the south west of Ireland. With scores of rugged islands, white-sand beaches and dramatic mountain passes, it's a delight at every turn. Forget the destination. This is about the drive. Enjoy every moment.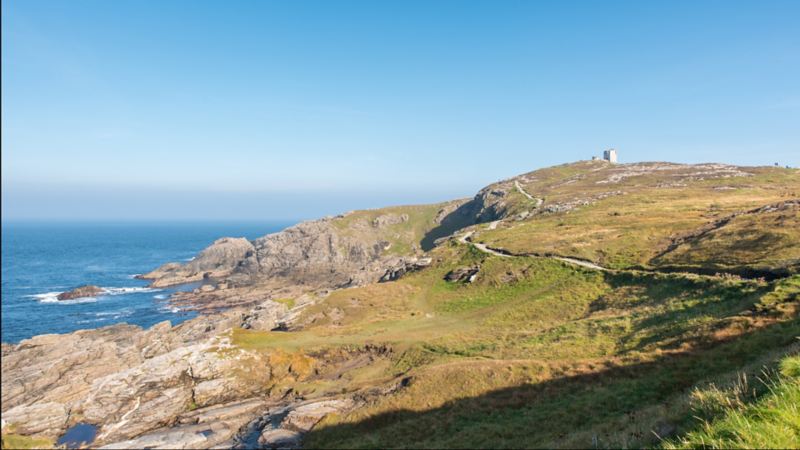 This is Ireland's largest peninsula and also home to Ireland's most northern point, Malin head. Wild, craggy and windswept, this is a special and peaceful place with castle ruins and ancient sights left and right. The area also attracts amazing birdlife with over 200 resident and migrant species from Iceland, Greenland and North America. Bring your binoculars and take them all in.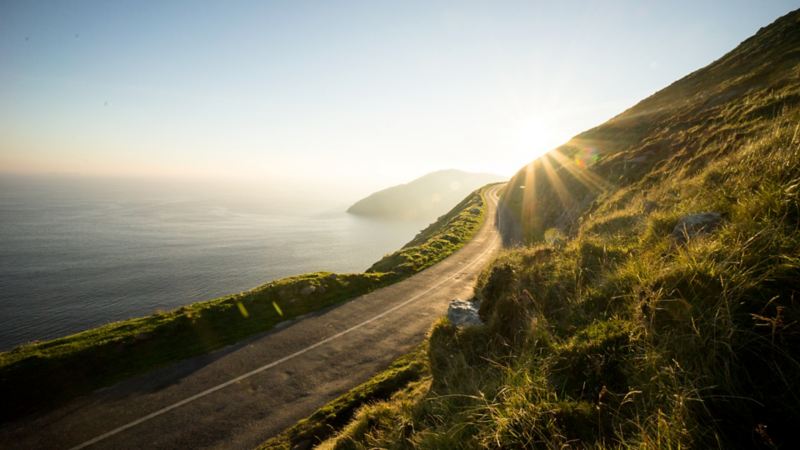 Meander along a twisting clifftop route until this magnificent bay appears over the horizon. Located at the western tip of Achill Island - one of the most westerly points in Europe - Keem Bay is worth the journey every time. The horse shoe blue flag beach with its crystal clear waters are perfect for snorkelling or scuba diving so don't forget to pop them in the back of the van.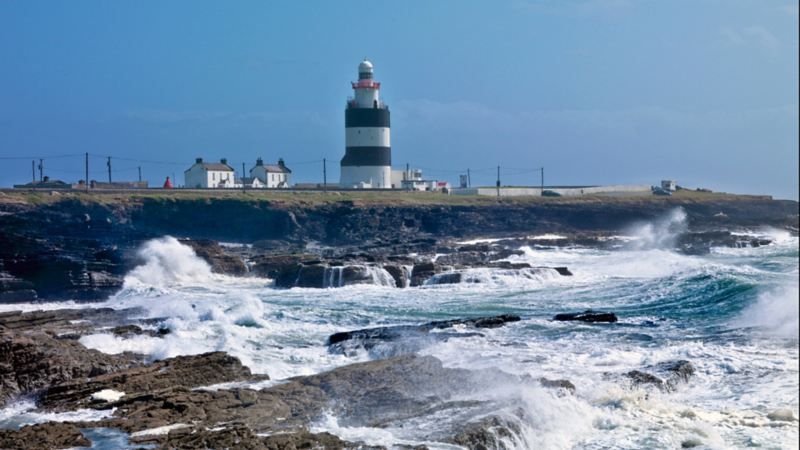 The iconic Hook Lighthouse has guided ships for 800 years and is an astounding piece of medieval architecture. It was also said to the origin of the phrase 'By Hook or by Crook' attributed to Oliver Cromwell on deciding from where to invade Waterford. Today the Hook Peninsula is a stunning example of unspoilt natural landscape and heritage with no shortage of things to do.
Rossnowlagh Beach, Co. Donegal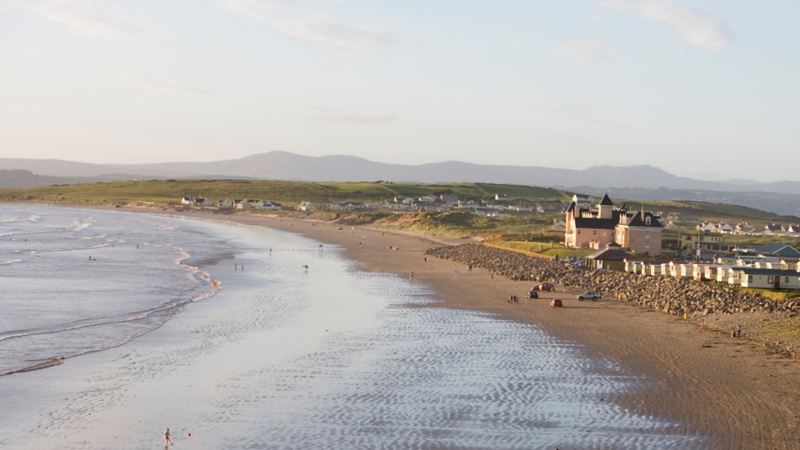 Just 8 km from Donegal Town, Rossnowlagh has soft, golden sand and views to take your breath away. They span from the Slieve League Cliffs across the bay, to Mullaghmore Head just beyond Bundoran. With rolling surf that's perfect for beginners and a beach that stretches 4km in length, you'll always find a spot to make your own.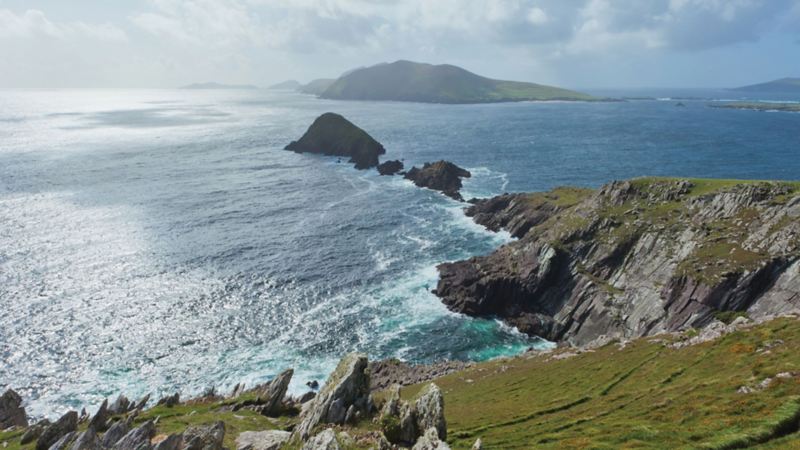 The Dingle Peninsula loop is another famous driving route that offers spectacular coastal views, rugged mountains, characterful villages and unspoilt natural beauty. Stretching 48 km, it's much shorter than the Ring of Kerry yet none the less beautiful. See the Blasket islands to the west, steep sea-cliffs such as Slea Head, dramatic headlands broken by sandy beaches and the unmissable, award-winning beach at Inch.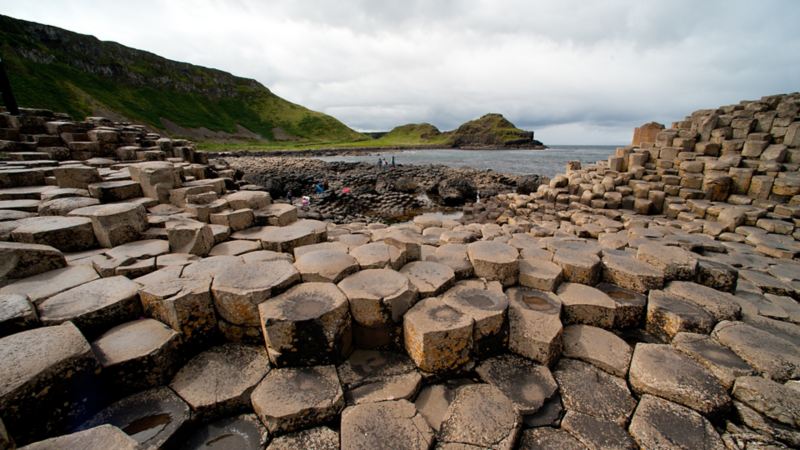 Without doubt one of the world's most epic road trips, this is best enjoyed over two days. It's 212 km long and has plenty of must see stop offs along the rugged and spectacular coast of Northern Ireland. Sets from Game of thrones, the lush Glens of Antrim, the Gobbins Cliff walk, the exhilarating Carrick-a-Rede-Rope Bridge and, of course, the Giants Causeway itself. Put simply, it rocks!
Dublin to the Wicklow Mountains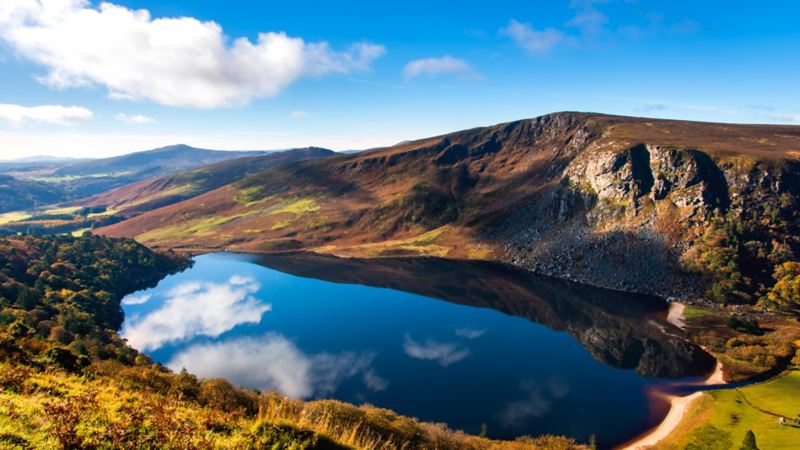 Leave the buzz of Dublin city behind and fill your soul with scenic beauty. Head through the Sally Gap and on to Glendalough Valley, to some of Ireland's best lake views. Glendalough is also home to one of the most important monastic sites in Ireland. Founded by St. Kevin in the 6th century it thrived as one of Ireland's greatest schools of learning for more than 500 years. You didn't know that!